I was sitting in the office typing on the computer and happened to look up to see these three coyotes trotting through the back yard. The fresh snow really makes it easy to spot motion.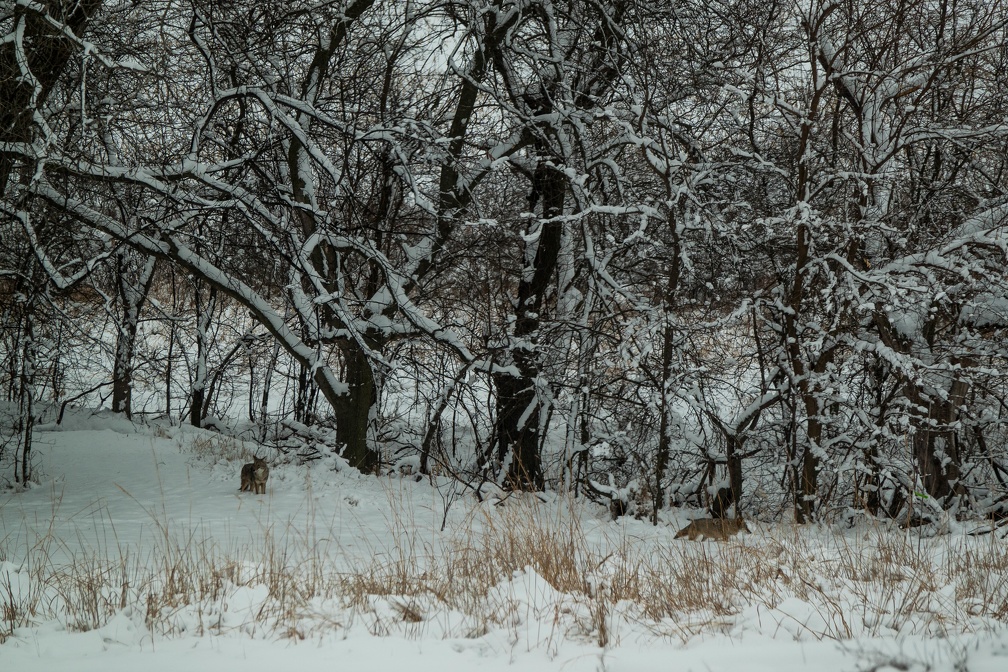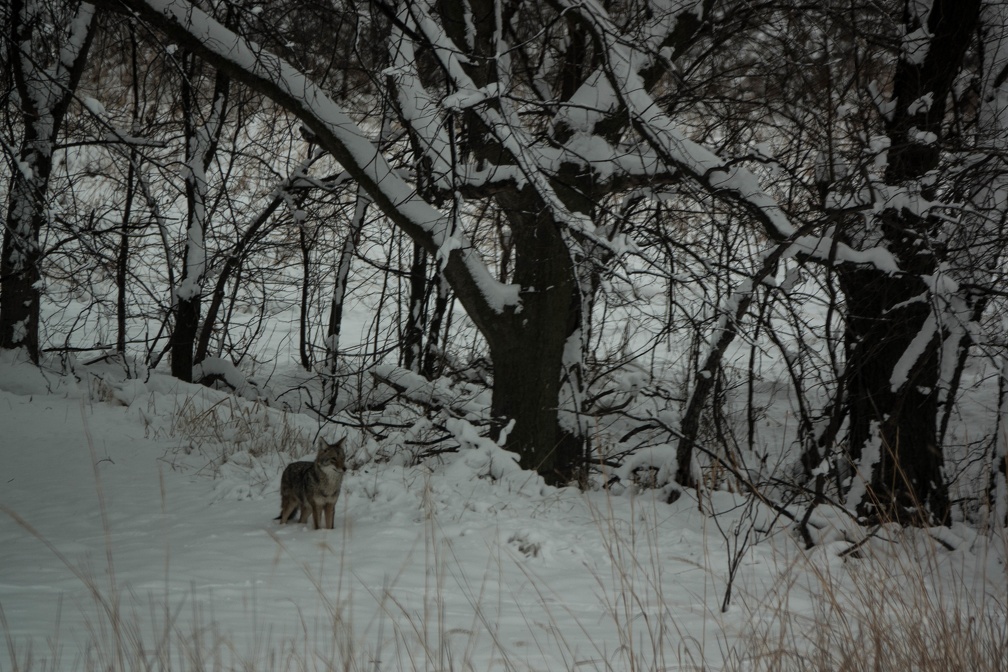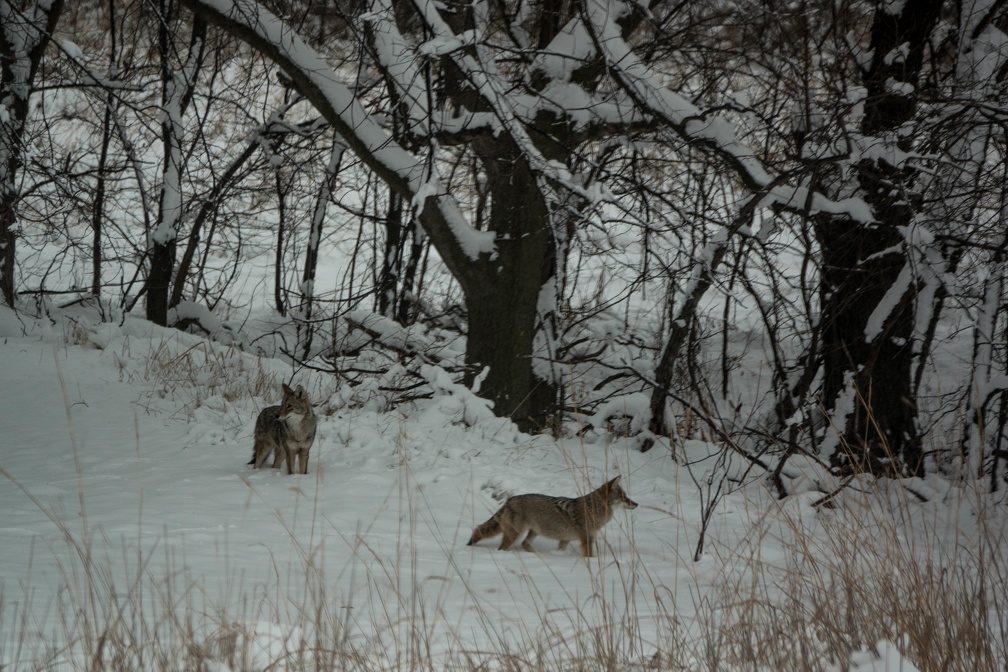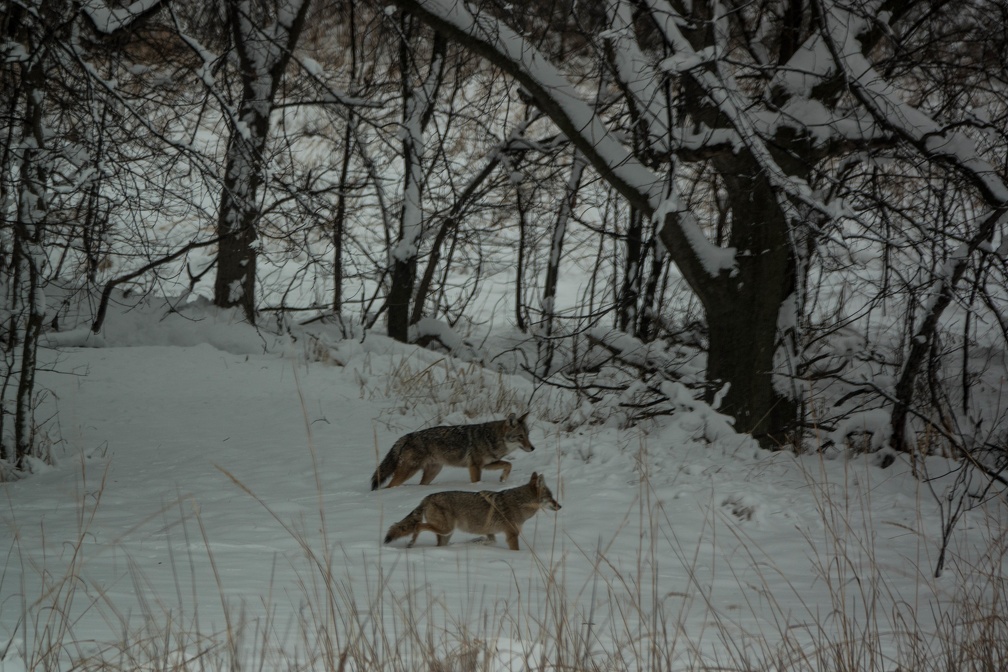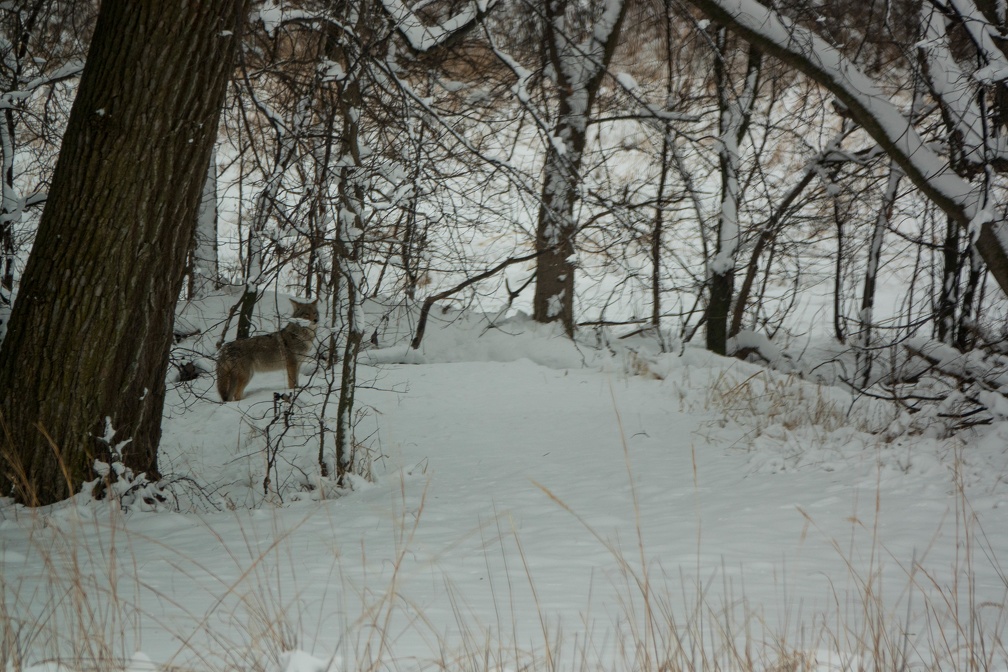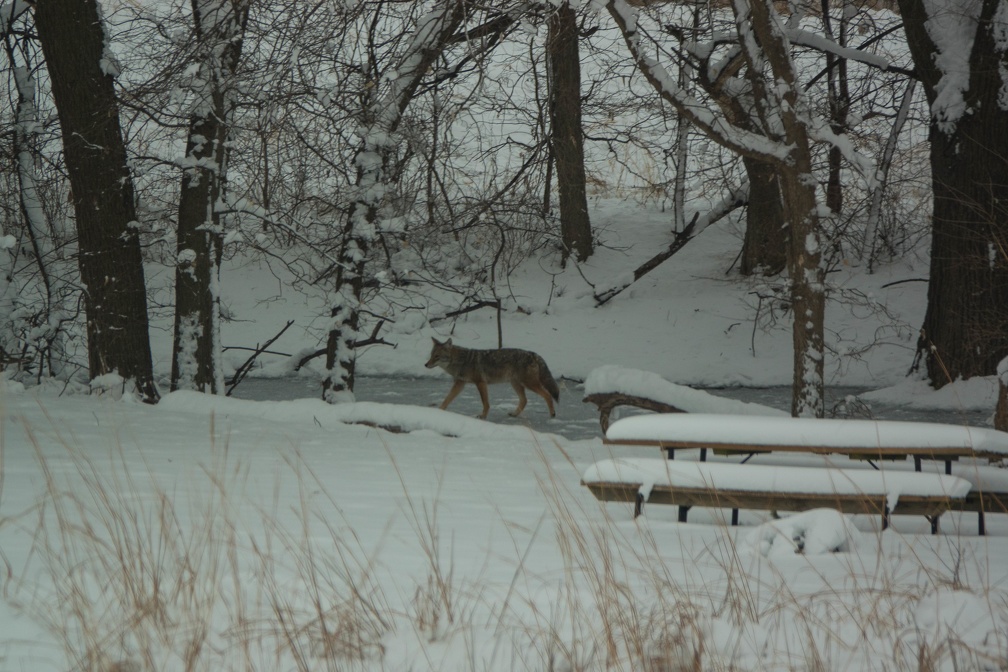 I think the small one is the one we saw in the video that had possibly been hit by a car. The limp is gone but it looks like he has some deformity on his right front shoulder.
The camera here is a Sony RX10 IV. It is a point and shoot with a 24-600mm lens. For me, it is the perfect camera for travel and checking cameras in the field. Much easier to carry than a DSLR and lenses.