A few months ago I was taking out the trash and while walking down the driveway I noticed a car stopping at our mailbox, opening it and driving away. It was dark so I know it was not the rural mail carrier. We live in a rural area and have had occasions of missing mail in the past. We don't have any close neighbors and we can't see our mailbox from the house. This made me nervous since I receive customer cameras and equipment in the mail quite often.
So, I decided to camera trap the mailbox. My existing mailbox was quite old, rusted and leaked snow and water, so it was time to build a new one out of aluminum. I had a couple small solar panels from past projects that ended up being used for the rear and top of the new mailbox.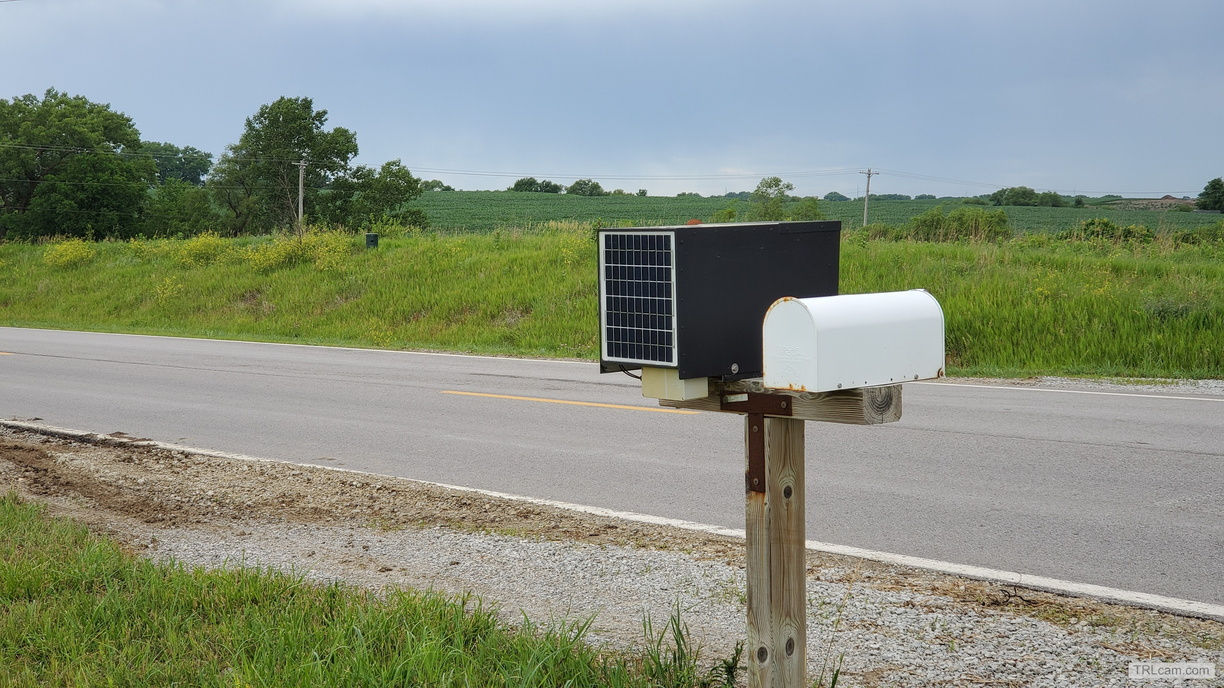 The sides, bottom and door are also aluminum and all hardware is stainless steel. On the inside is a reed switch connected to a Texas Instruments MSP430 that activates a 460mhz transmitter for one second when the door is open.
Across the road you can see a round, dark green piece of 12" PVC pipe sticking out of the ground. I tried to make it look like a utilities pedestal to camo it a little bit. Inside the pedestal is a 460mhz receiver that generates a contact closure when the mailbox is opened. The camera I used is a basic IP camera with two alarm inputs available. The receiver is connected to one of those. The camera, receiver and WIFI link is powered by a 100 watt solar panel that is located about 75 feet away and can't be seen from the road.
The camera is monitored by a software program called Blue Iris. When the mailbox door is opened, Blue Iris instantly sends a cell phone text message to my wife and I that includes a picture of who opened the box. It also sends each of us an email with four photos spaced two seconds apart and then records HD video of the car driving up and leaving. The camera resolution is good enough to read the license plate during the day.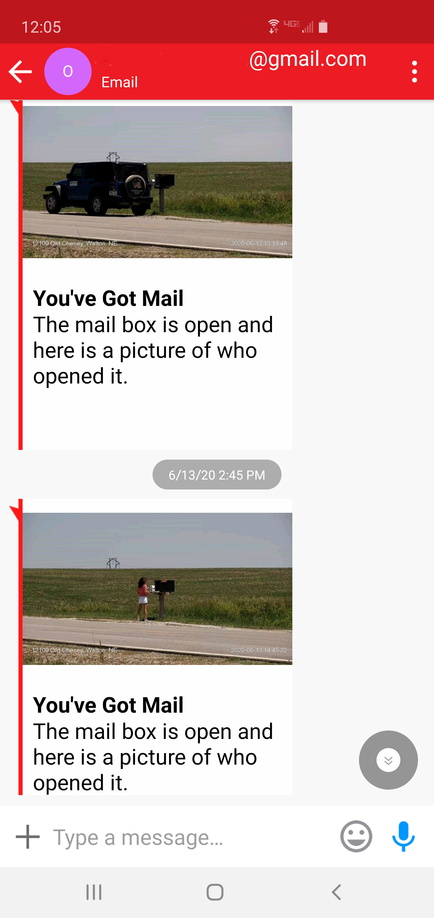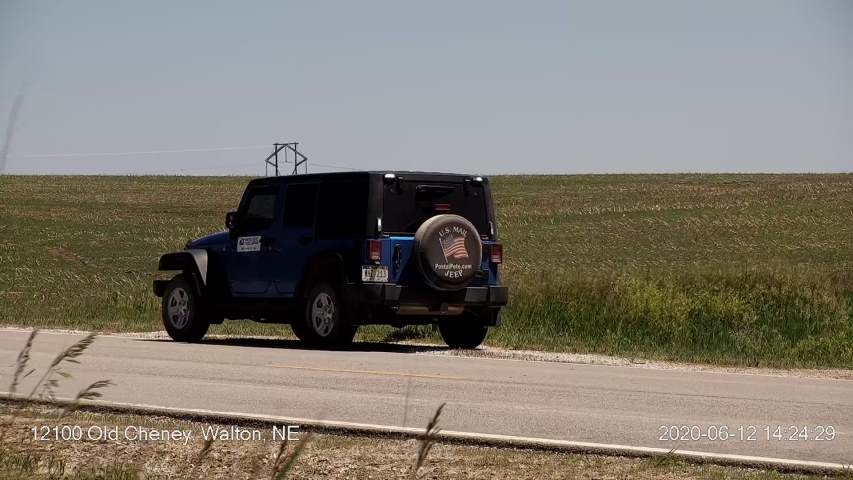 Our mail can arrive anytime between 10:00 am and 6:00 pm. With this setup we can now retrieve the mail a few minutes after it is delivered. And if somebody opens the box that shouldn't, we will have their picture to pass on to the sheriff.