Another few days in Nebraska servicing camera systems for the Platte Basin Timelapse project. It's been a busy fall and early winter. Here are a few shots of some of the field work.
This camera is one of two timelapse cameras that look over a wetland restoration project in central Nebraska.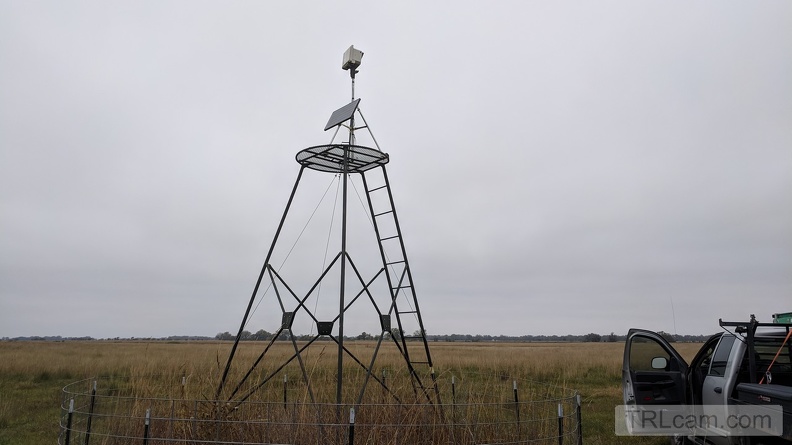 I was greeted with a present from one of the many hawks and eagles.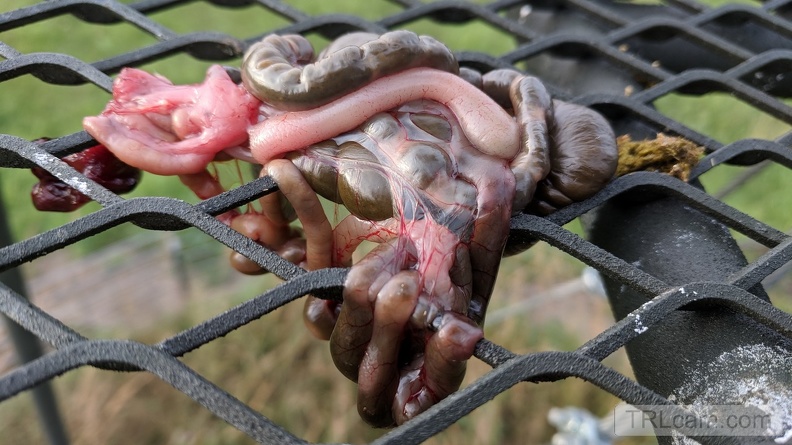 Later in the day this happened.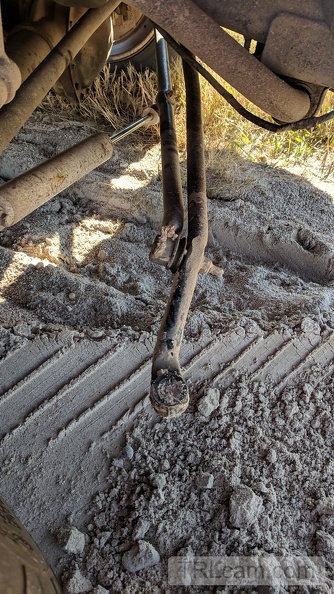 Turns out, if that rod doesn't connect to the wheel, the wheels don't point in the same direction. That can be a problem. Especially when you are 50+ miles from the nearest part. After a bunch of phone calls I had the part and a few tools purchased and driven to the truck. Then after about an hour of pounding I finally removed the bad end and replaced the tie rod. Back on the road.
Here is a beautiful fall day in the sandhills of northcentral Nebraska. One of my favorite camera visit locations.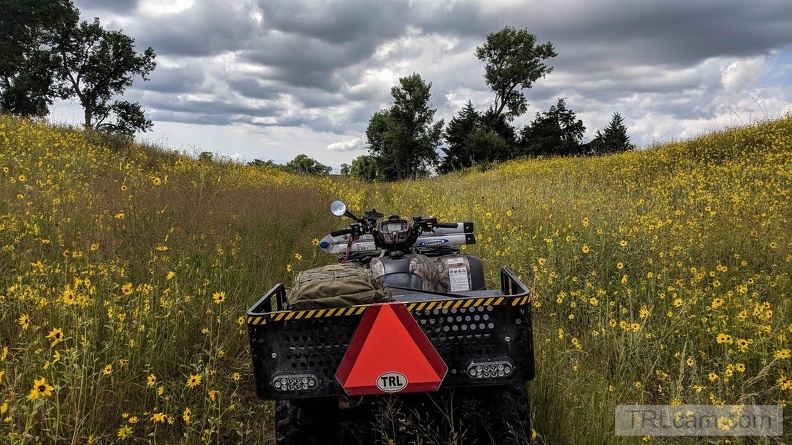 Same location a month later.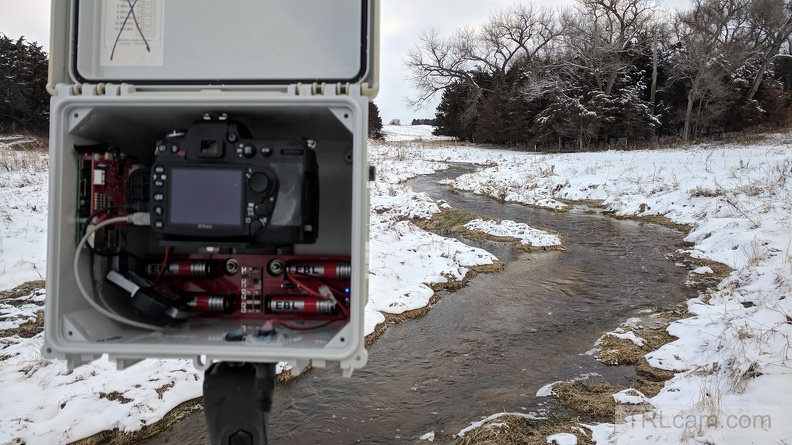 Last week I spent a few days in the sandhills again. It's +13 degrees but there was no wind that day so it wasn't too bad. This ranch has three timelapse cameras for the Platte Basin Timelapse project. The cameras are all linked to a hilltop hub that has cellular coverage. Each camera takes a daytime picture at the top and bottom of the hour and deposits the images in a cloud folder.
This is the hub site.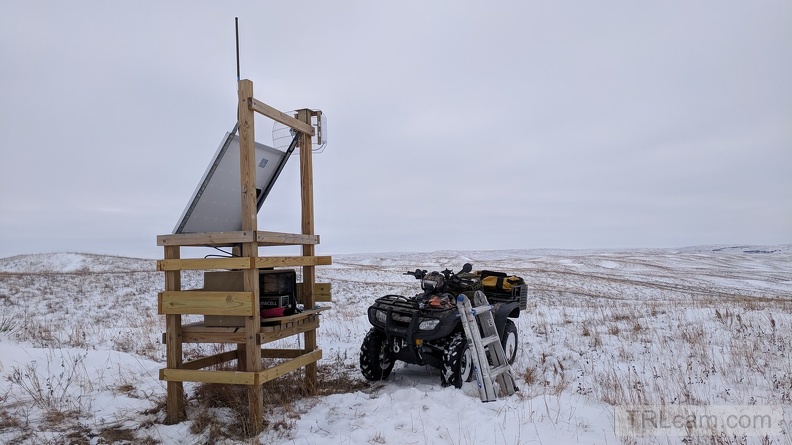 The solar panel produces 200 watts of power when it is not covered with ice, snow or bird poop. In the box is a 100ah gel battery, a MPPT charge regulator and the cell modem/router. The omni antenna on the structure is a aircraft ADS-B receive antenna. This receives location signals from aircraft. Here is a snapshot of how many aircraft are in the air over central and western Nebraska. This is definitely fly over country.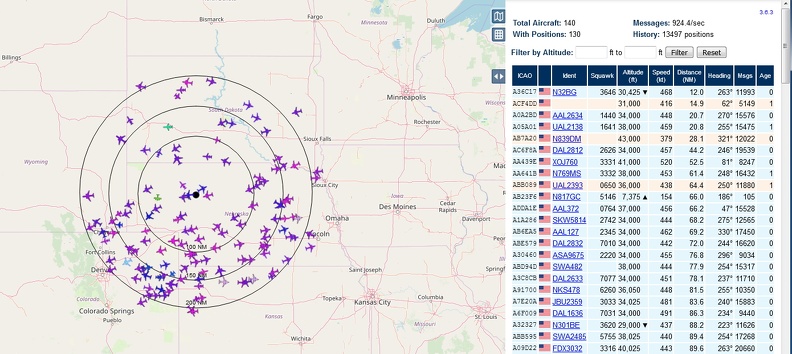 The data is uploaded to flightaware.com for their web site.
Here is one of the camera locations that upload through the hub site to plattebasintimelapse.com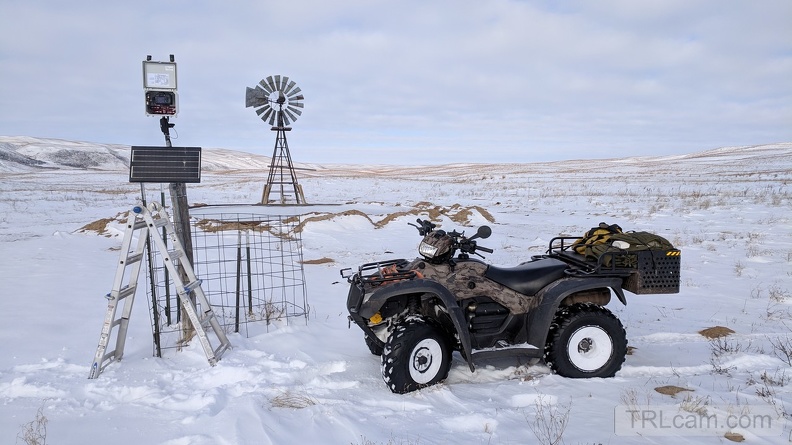 Today was spent under a old railroad bridge over the Platte River. The railroad abandoned the bridge many years ago. It is now used as hiker-biker crossing of the river. At this location is a timelapse camera and a live video camera streaming to YouTube Live. You can watch the live stream here.
https://www.youtube.com/watch?v=iAc8VTA5_z4
Here is a quick video showing the equipment under the bridge. There is a 150 watt solar panel on the sunny side of the bridge that feeds a 100ah gel battery.
That's about it. Looking forward to spring.