I guess it's been about a year since I posted anything in this thread.
Last week David and I installed another IP camera trap for some researchers looking at a milkweed to record the pollinators.
The equipment setup includes a remote IP security camera modified for close focus and infrared illumination.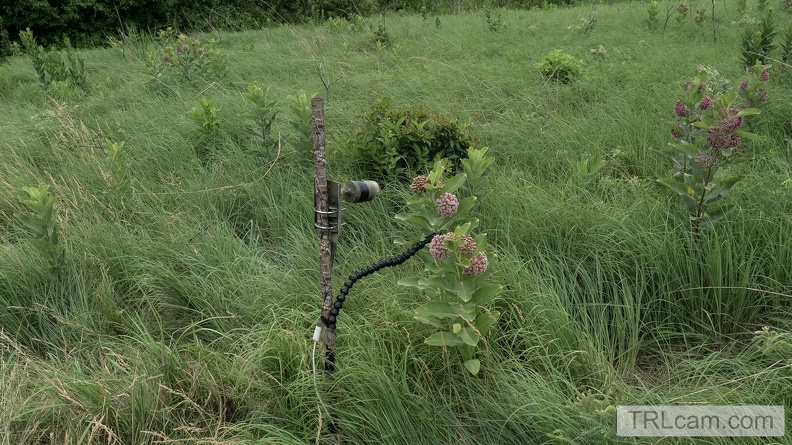 The plant holder is a Wimberley PP-400 held in place with a little camo duct tape.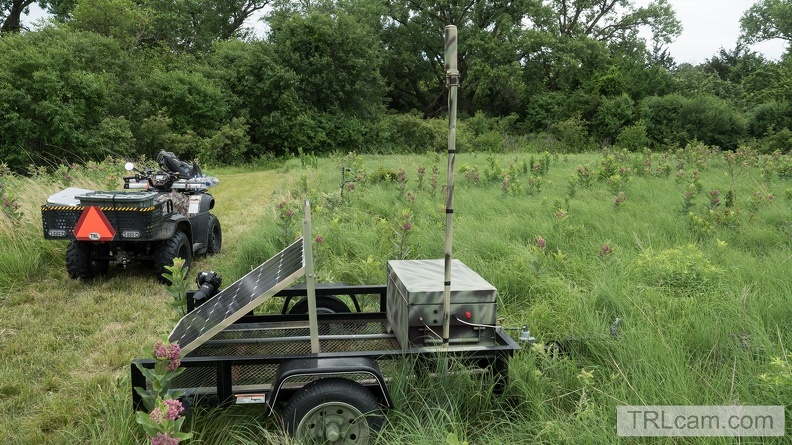 For power and internet connectivity we used a small trailer pulled by a ATV. On the trailer is a 150 watt solar panel, a weatherproof box containing the electronics and a external omni-directional cellular antenna on a mast..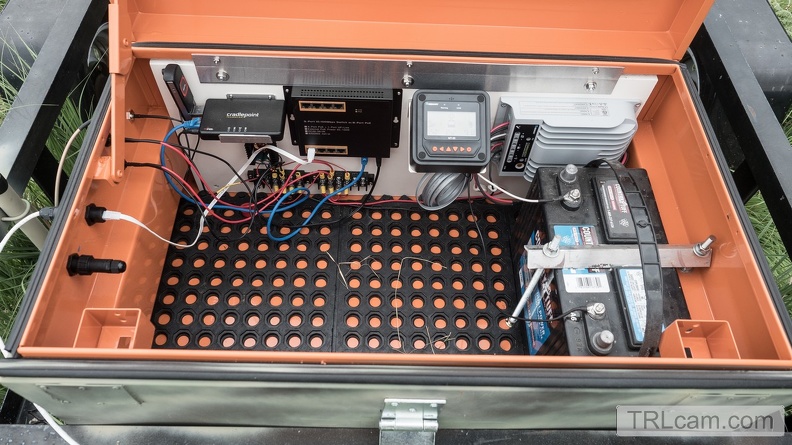 In the box is a deep cycle marine battery, a 20 amp MPPT charge controller and charge system monitor. To connect and power the camera there is a POE switch, step-up power inverter, a cellular modem and router.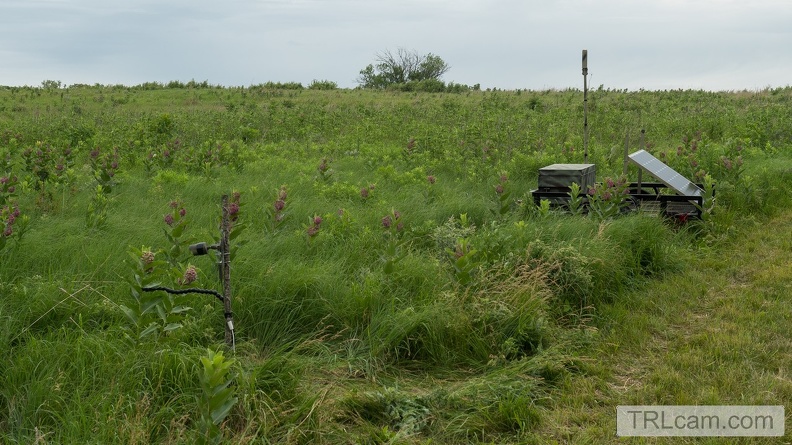 The IP camera is set up to record a still image every five minutes and record video when motion is detected. The still images are uploaded immediately to an FTP server to be viewed by the camera operator. The camera buffers five seconds of video at all times. When motion is detected the camera starts recording five seconds before actual motion detection and continues to record five seconds after motion ceases. Using this feature allows the user to see the insect arrive into the frame and depart. The video is recorded to a micro SD card in the camera and retrieved over the cellular link. Using a cellular link also enables the camera operator to stream live video, adjust the motion detection and camera settings remotely.
The video below is a timelapse of images taken over two consecutive nights.