Here is a trap built around the Sony RX0. The RX0 has been a popular trap camera since it's release last year.
https://www.sony.com/electronics/cyber- ... 0-dsc-rx0g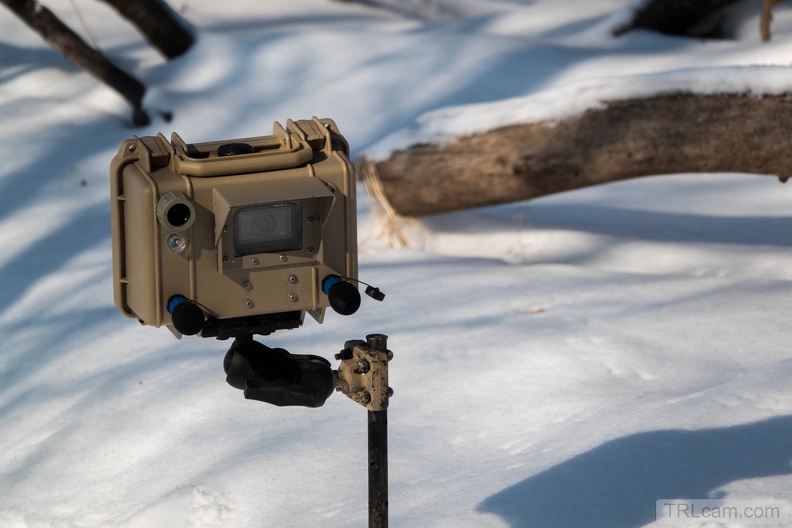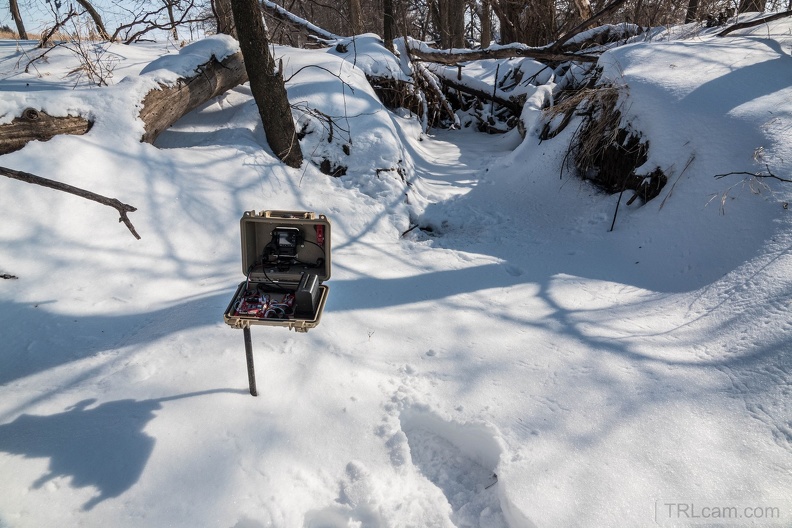 The housing is a Pelican 1120. Power to the camera and controller is provided by one NP-F850 rechargeable li-ion battery. This should be enough power to fill the 128gb micro SD card with video. The controller is connected to an internal PIR sensor and is configurable for video length, day only, night only, 24/7 operation and PIR sensitivity. The controller also has a wireless receiver to be used with TRLcam remote PIR or active IR motion sensors. Another feature of this controller is timelapse. The camera will capture images at a preset interval. The Interval is set by a row of switches and can be set from 30 seconds to 63.5 minutes in 30 second increments. (No smart phone or external computer required for setup.)
On the front of the housing are two external microphones connected to the RX0 provide audio. Also on the front is a clear window that contains the light sensor and a bright LED used when the controller is in the setup mode. The LED is triggered by the internal PIR sensor and used to set the sensitivity and determine the PIR detection area.
On the rear of the housing are four weatherproof connectors. Each connector has the same functions. Each can be used to trigger a external LED flood, a remote PIR sensor, a remote active IR sensor, a TRLcam long range remote to trigger the trap from a mile or more away.
Mounting is provided by a RAM Mount 1.5" ball connected to a 3/8" plate on the bottom of the housing.
I'll post some images and video in a week or so.