Another fun day in the field. It started out at 4 degrees this morning. My fingers just don't work like they used to at that temp.
This is the setup for the day.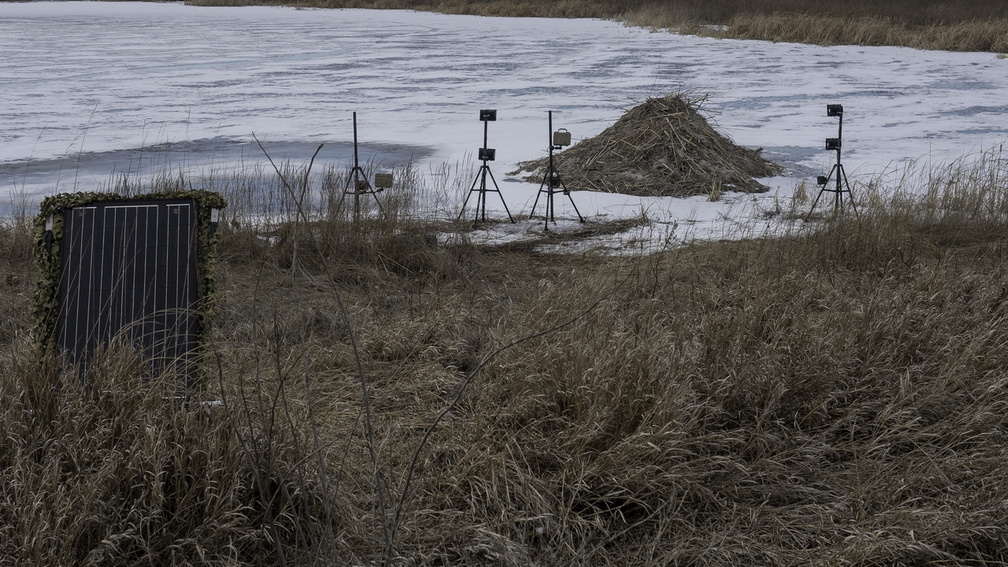 Three cameras, six 940nm IR flood lights, and one wireless motion detector to monitor the activity at this beaver lodge. The cameras are Sony a6000 in the video mode. Each camera and the IR floods have a wireless receiver in them. When motion is detected the IR floods fire up and the cameras start recording. Power is provided by a solar panel and deep cycle batteries. I hope it all works.